HIGHER SCHOOL OF WELDING AND WELDING APPLICATIONS
POST-MASTER LEVEL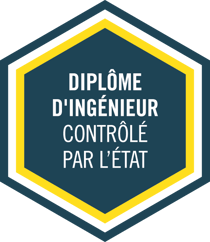 ESSA is a private school of the Institut de Soudure Group, recognised by the French government and authorised by the French Committee for Engineering Qualifications (CTI).
ESSA trains engineers in the highest welding coordination functions in one year., as defined by welding Quality standards. It issues two diplomas:
The ESSA engineering diploma, recognised by the French Committee for Engineering Qualifications (CTI).
The International Welding Engineer (IWE) diploma issued by the French Welding Association (AFS) under authority of the International Institute of Welding (IIW). It is recognised in 59 countries
The ESSA engineer is an engineer specialised in welding, i.e. having already obtained an initial engineering diploma (or at least a university Master's) who, after one year of ESSA training, obtains their specialist diploma, referenced at level 7 by the European Qualifications Framework.
The IWE (International Welding Engineer diploma) is not an engineering diploma but an international certification recognised by the International Institute of Welding (IIW) and useful for many regulated industrial sectors. It is obtained with at least a Bachelor-level degree and around 400 training hours. This certification is referenced at level II.
ESSA engineers, experts in demand all over the world
Welding is the most widely used assembly technique in the space and nuclear industries, transport, energy production and distribution, civil engineering, etc.
Areas which involve welding are constantly growing: emergence of new materials, implementation of new or optimised processes, robotics, new regulations, etc. Our engineers are able to update their knowledge to make astute strategic choices for their company throughout their career.
The ESSA engineer is the highest-level welding coordinator as defined in welding quality standards. More and more European and international companies are taking on such experts to meet these unavoidable quality criteria.