ISO 3834 — Quality requirements for fusion welding of metallic materials
"Processes such as fusion welding are widely used to manufacture many products. In some companies, they are the key feature of production. Products may range from simple to complex. Examples include pressure vessels, domestic and agricultural equipment, cranes, bridges, transport vehicles and other items.
These processes exert a profound influence on the cost of manufacture and quality of the product. It is important, therefore, to ensure that these processes are carried out in the most effective way and that appropriate control is exercised over all aspects of the operation.
It is emphasised that ISO 3834 is not a quality management system standard replacing ISO 9001. However, it can be a useful tool when ISO 9001 is applied by manufacturers. Specification of quality requirements for welding processes is important because the quality of these processes cannot be readily or economically validated.
Therefore, they are considered to be special processes as noted by ISO 9000. Quality cannot be inspected into a product, it has to be built in. Even the most extensive and sophisticated non-destructive testing does not improve the quality of the product." - extracts from ISO 3834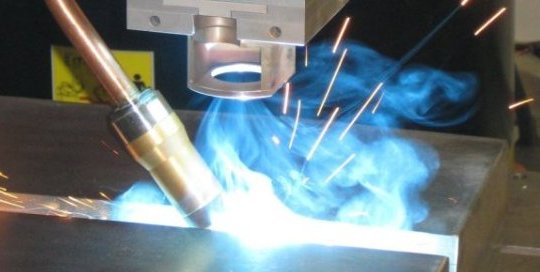 The ISO 3834 certification issued by IS Certification is covered by COFRAC accreditation 5-0551 (scope available on www.cofrac.fr).
In order for manufacturers to know the level of preparation required to qualify for certification according to this standard, IS Certification can perform diagnoses thanks to dry run audits.
Bases for ISO 3834 certification
The certification is based on the assessment of 22 requirements divided into five topics that can be found in the ISO 3834 series of standards :
quality organisation (review of requirements, sub-contracting, non-compliance, registrations),
skills management (coordinators, welders, inspectors),
process management (welding procedure qualification, welding procedure description, heat processing),
workshop organisation (storage, production equipment, safety),
performance of the inspection (visual, NDT, registrations, benchmarking).
Certification programme
IS Certificationuses the documents below to carry out the certification audit:
ISO 3834 Quality requirements for fusion welding of metallic materials,
certification rules,
doctrine briefs.